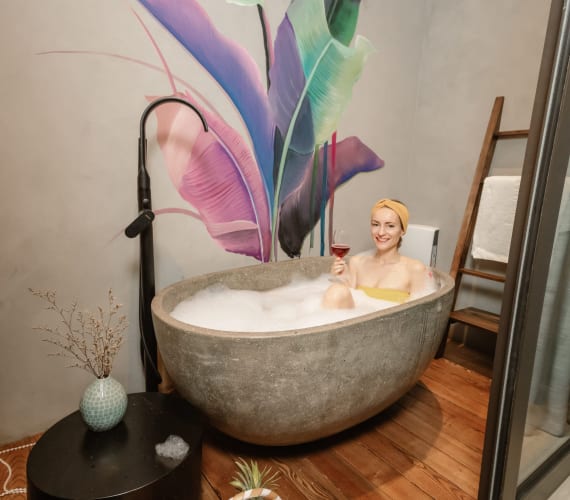 Deja Vu 1:
The one that started it all, De Ja Vu 1 has three types of rooms, Standard Room, Double Room with Balcony, and Deluxe Room with Balcony. 
The second floor is an open kitchen filled with all manner of cooking utensils available for use. 
Suitable for solo travelers, couples, and groups of friends, the chic interior's cool modern design colored by green and grey makes it the trendiest place to stay while visiting Halong Bay.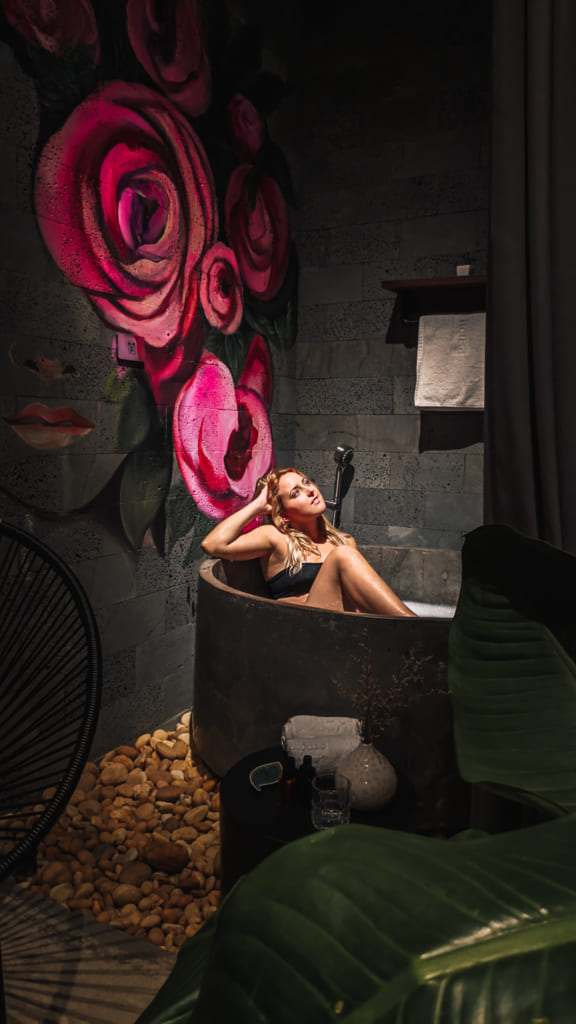 The rooms at Deja Vu House are spacious and filled with natural light and whimsical, colorful motifs. Large, comfortable beds with the finest linen sheets offer a wonderful respite after a busy day discovering Halong, while chic sofas, lounge chairs, and soft rugs offer a homey place to chat while watching Netflix on the large TVs. 
All rooms have powerful, hot showers while the suites showcase large stone baths perfect for soaking while enjoying a glass of wine. Each bathroom is outfitted with modern amenities and facilities to make tea and coffee in the room.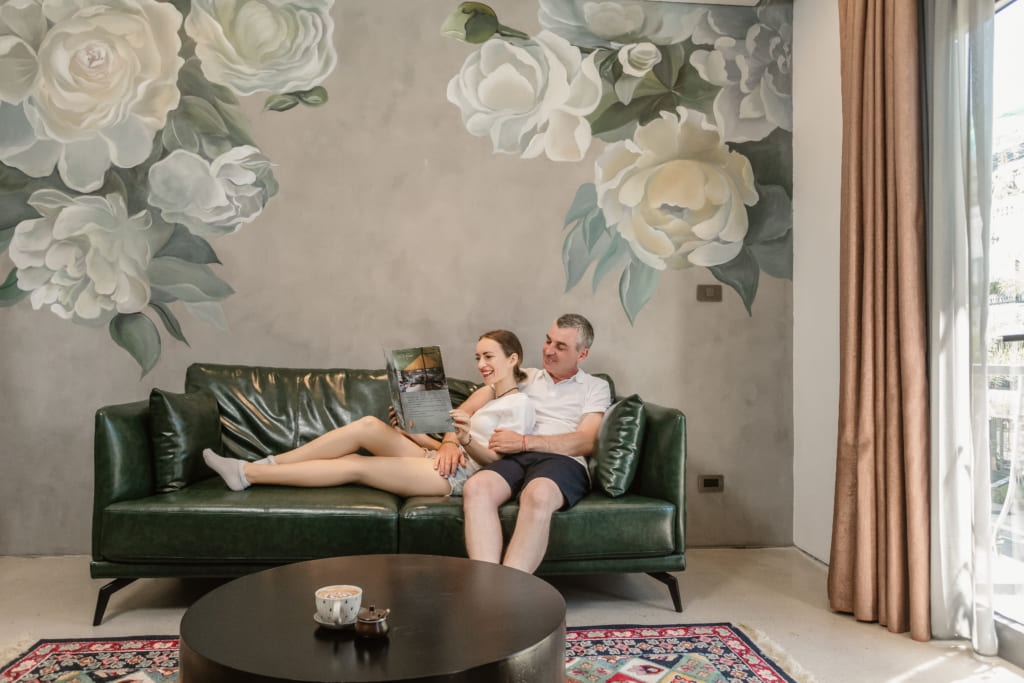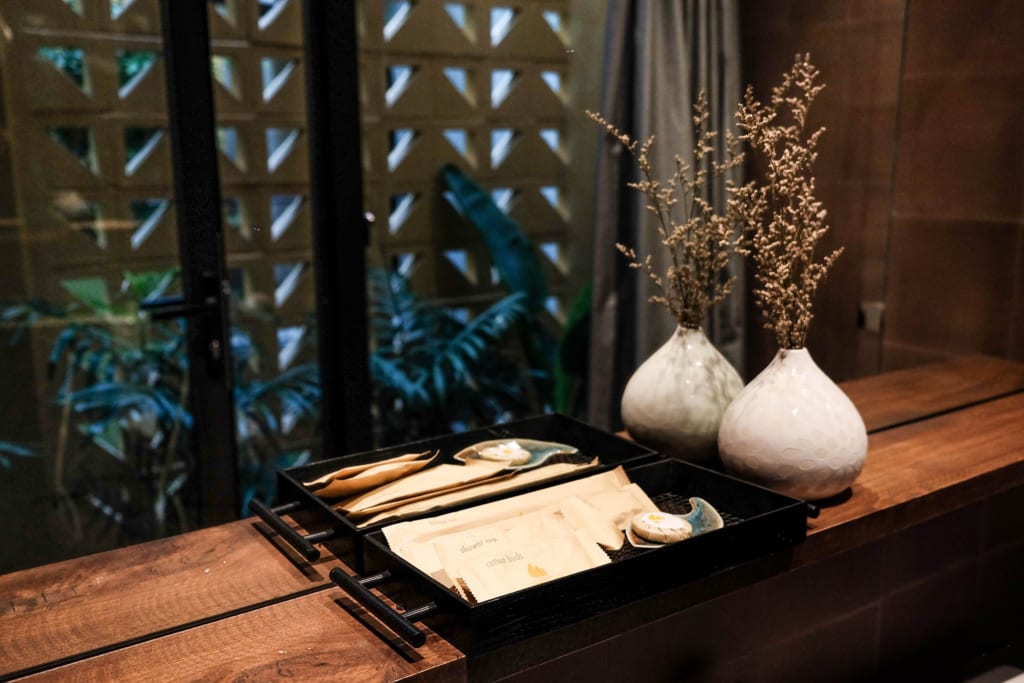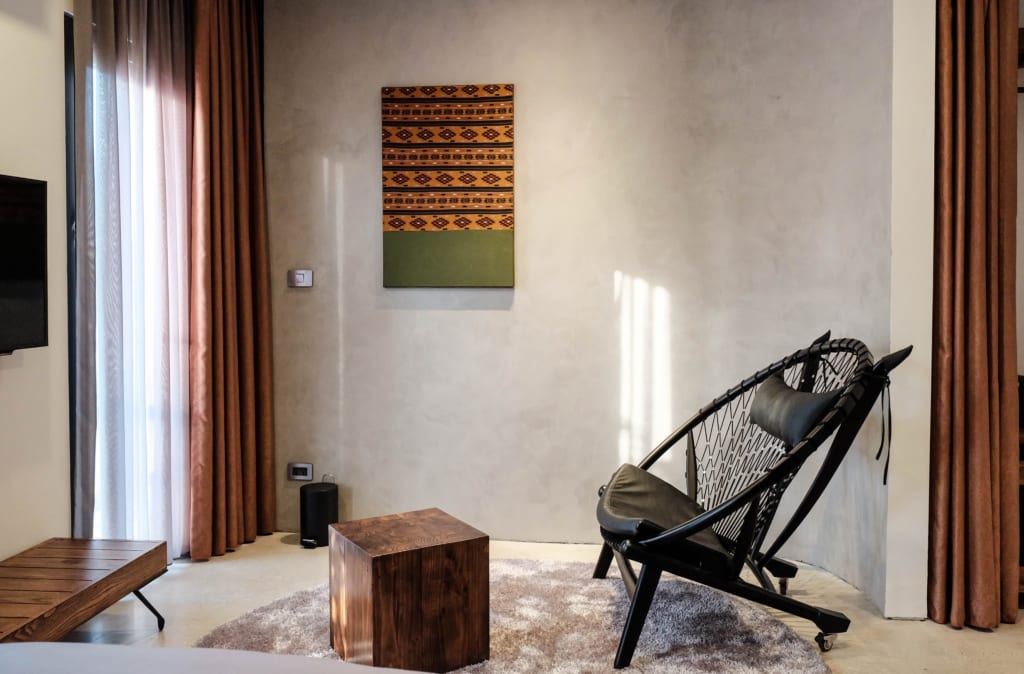 Deja Vu 2:
The newest addition to our family, De Ja Vu 2 has 7 different room categories ranging from standard double and twin-share rooms to double and triple rooms featuring balconies and the junior suite with a 1.8m bathtub! 
As opposed to De Ja Vu's chic cool tones, De Ja Vu 2's warm earth tones create a homey space ideal for families, groups of friends, and couples looking to spend a romantic weekend away.
Facilities include a cafe on the ground floor which serve up hearty breakfasts each morning (western, Vietnamese, and vegetarian options available) and a 5th floor rooftop terrace where we host BBQ dinners and soon, a cocktail bar.